Rebel Book Club + Broccoli Book Club In Conversation with Mohsin Zaidi | A Dutiful Boy
It was such a pleasure to host the author of 'A Dutiful Boy', Mohsin Zaidi earlier this month. Leading the conversation were our two fantastic co-hosts, Miles Zilesnick (@misformiles, representing Rebel Book Club), and multimedia journalist and host of the Broccoli Book Club podcast, Diyora Shadijanova (@thediyora).
We've put together a couple of highlights from the event for you:
Hear why it was so important for Mohsin to tell his story, and how his story differs from those typically told.
Find out about the parallels Miles + Mohsin see between identity + belonging and the generational relationships we have with the England football team. Ps. This event was recorded before the Euro 2020 Football Final.
Plus, why visibility of queer intersectionality is so important for progress and acceptable for all.
---
Find out more about 'A Dutiful Boy' by Mohsin Zaidi
A Guardian Best Book of the Year
A GQ Best Book of the Year
A New Statesman Best Book of the Year
'A powerful coming of age memoir about growing up queer in a strict Muslim household.
Mohsin grew up in a poor pocket of east London, in a devout Shia Muslim community. His family were close-knit and religiously conservative. From a young age, Mohsin felt different but in a home where being gay was inconceivable he also felt very alone.
Outside of home Mohsin went to a failing inner-city school where gang violence was a fact of life. As he grew up life didn't seem to offer teenage Mohsin any choices: he was disenfranchised from opportunity and isolated from his family as a closet gay Muslim.
But Mohsin had incredible drive and became the first person from his school to go to Oxford University. At university came the newfound freedom to become the man his parents never wanted him to be. But when he was confronted by his father and a witch doctor invited to 'cure' him Mohsin had to make a difficult choice.
Mohsin's story takes harrowing turns but it is full of life and humour, and, ultimately, it is an inspiring story about breaking through life's barriers.'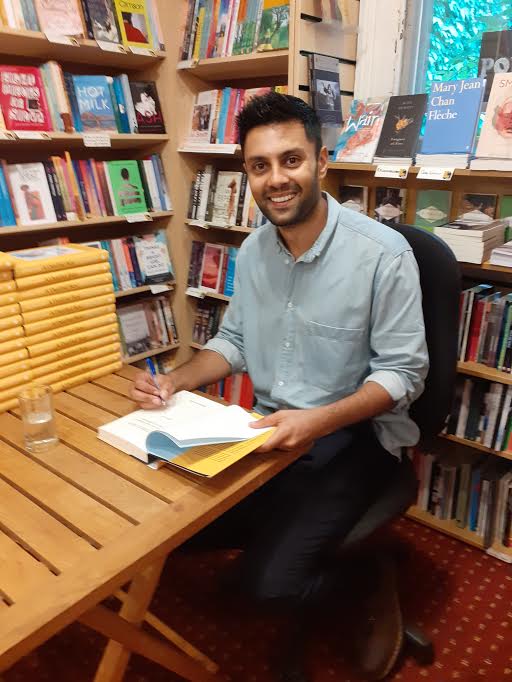 Follow Mohsin's work here:
Twitter
Instagram
Website
Stonewall
Mohsin has asked that we buy our copies of his book from Gay's the Word bookshop in Soho, London where possible.
Gay's The Word is the UK's oldest LGBT bookshop and a touchstone for the broader LGBT community. The bookshop was set up in January 1979 by a group of gay socialists as a community space where all profits were funneled back into the business. This ethos continues today with shelves bursting with books and the space used for book and community events, all stewarded by three members of staff: Jim, Uli, and Erica.
---
Find out more about our co-hosts, Broccoli Book Club
Connect with Broccoli and subscribe to their pods…

Broccoli Productions tell stories that empower through bold, creative, and inclusive shows. All Broccoli projects are guided by a core mission to bring more minority talent in front of and behind the mic so that whenever you listen, you'll hear voices and experiences that sound like yours. Titles include:
Broccoli Book Club – Discussing books that we believe push us to be inquisitive and give us a better understanding of society today
Anthems – A collection of original manifestos voiced by exceptional people that celebrates what it means to be human
Human Resources – Exploring British involvement with the Transatlantic Slave trade and its impact on our daily lives.
For the latest from Broccoli, sign up to their newsie here.
---
Finally, if you're new here, welcome!
We're a global community of nonfiction lovers and we're currently reading 'Natives' by Akala (July 2021).
Grab your copy + check out our limited-time Summer membership offer.
Come on in and join the fun!
---
Not Your Average Book Club.